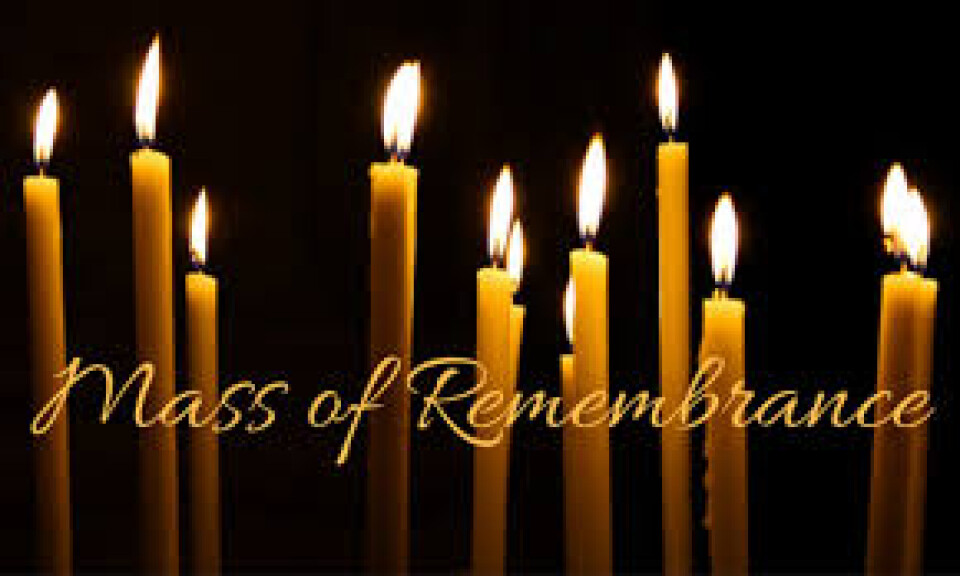 Monday, October 19, 2020, 12:00 AM - 8:00 PM
OUTDOOR MASS OF REMEMBRANCE
MONDAY, OCTOBER 19TH @ 6:30 PM
This Mass will be offered in fond memory of those
whose funeral services were held at St. Michael's Parish in
East Longmeadow October 2019 through September 2020.
Due to the coronavirus restrictions, we are having the Mass outside in our Church Parking Lot, and will embrace the following so that we may celebrate Mass in a safe manner.
We ask that each family and/or friends attending:
Plan to bring your own lawn chairs.
Set up your chairs inside one of the open parking spaces, with one family per parking space.
The spaces are designated for your family (not your car). Your vehicles can be parked around the perimeter of the parking lot with the High School lot available for any overflow.
We will have someone directing traffic. If you have an elderly family member joining you, a drop off area for them will be available.
Please dress for the weather.