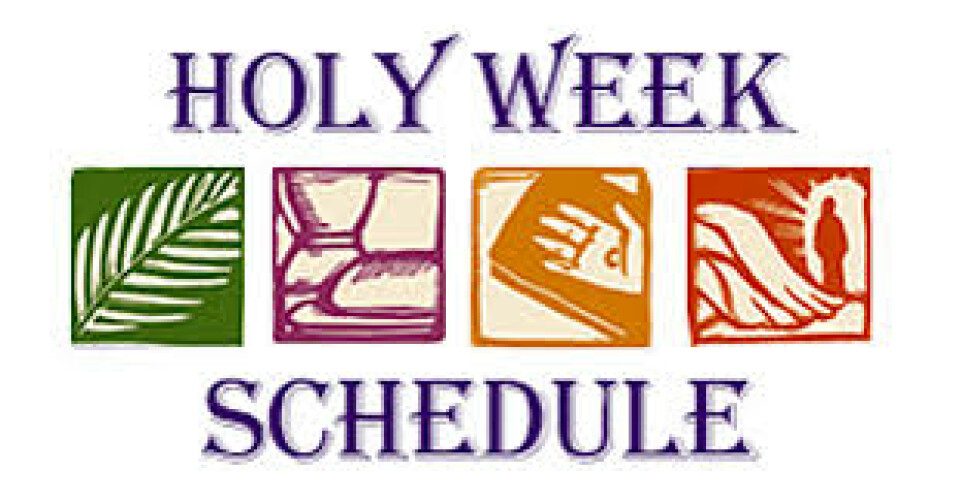 Sunday, April 04, 2021
February 2021
Dear Parishioners,
We hope that this letter finds you well. As we are still dealing with the Coronavirus Pandemic, we will celebrate Ash Wednesday, Holy Week and Easter in person as well as virtually this year. We wanted to get the word out, and give you as much advanced notice as possible regarding our plans here at St. Michael's Church.
The special days of Ash Wednesday, the Season of Lent, Holy Week and our various celebrations are deeply rooted in the traditions of our Catholic faith. We will be operating at 25% capacity in the church, as we have been doing this last year. If you are comfortable, we warmly invite you to participate in these beautiful liturgies during the upcoming Lenten and Easter Seasons, and we look forward to praying with all of you and your loved ones. We will offer the following services in person, but there will be an opportunity for you to participate in a virtual manner on our live stream feed.
As we shared at Christmas, the focus of your hearts should always be your family. If you are able to give at this time, we would be sincerely humbled and grateful. Your loving support blesses us to deeply love and care for St. Michael's Parish Family in every way. You may drop off any Easter offerings in the collection box during the times offered for our planned liturgies, drop them in the mail slot at our parish office, or mail them in. Now is also a great time to register for on-line giving through our website, www.stmichaelsel.org. You can find the weekly bulletin there as well to keep up to date.
May the blessings and hope of Easter bring joy to you and your family, and may you feel the comfort and love of the Risen Lord as we enter into the new life that spring brings to us. We love and miss you all very much.
Sincerely in Christ,
Rev. Wayne Biernat & Mrs. Beth Chase
ASH WEDNESDAY
Wednesday, February 17th 2021
9:00AM Mass with Ashes
3:00PM Liturgy of the Word with Ashes
3:30-4:30PM Drive-Thru Ashes – Church Parking Lot
7:00PM Mass with Ashes (live streamed)
Stations of the Cross
Fridays during Lent at 7:00PM offered on-line only.
The link for the Stations of the Cross will be located on our website:
https://www.stmichaelsel.org
Eucharistic Adoration
Friday Mornings During Lent 8 AM -9 AM
February 19th-March 26th
HOLY WEEK 2021
Passion/Palm Sunday Masses
Saturday, March 27th, Mass at 4:00 PM (live streamed)
Sunday, March 28th, Masses at 8:00 ~ 10:00 ~ 12:00PM
Due to COVID-19, dramatization of the Gospel will not take place this year.
Palms will be distributed after Mass, with an opportunity to pick them up outside.
Holy Thursday, April 1
Mass of the Lord's Supper at 7:00 PM (live streamed)
Adoration of the Blessed Sacrament following the Mass until 9:00 PM
Good Friday, April 2
Way of the Cross will be read (without actors) at 3:00 PM
Services, Veneration of the Cross and Holy Communion at 7:00 PM (live streamed)
The Resurrection of the Lord
HOLY SATURDAY
April 3, 2021
Vigil Service and Mass at 8:00 PM (live streamed)
EASTER SUNDAY
April 4, 2021
Mass: 8:00 ~ 10:00 ~ 12:00PM (live streamed)
If we reach capacity in the church, all services will be broadcast on the radio on station 89.1FM. You can listen from your car in the parking lot, with an opportunity to receive Holy Communion afterward.
Our streaming link is: https://www.twitch.tv/stmichaelsparish