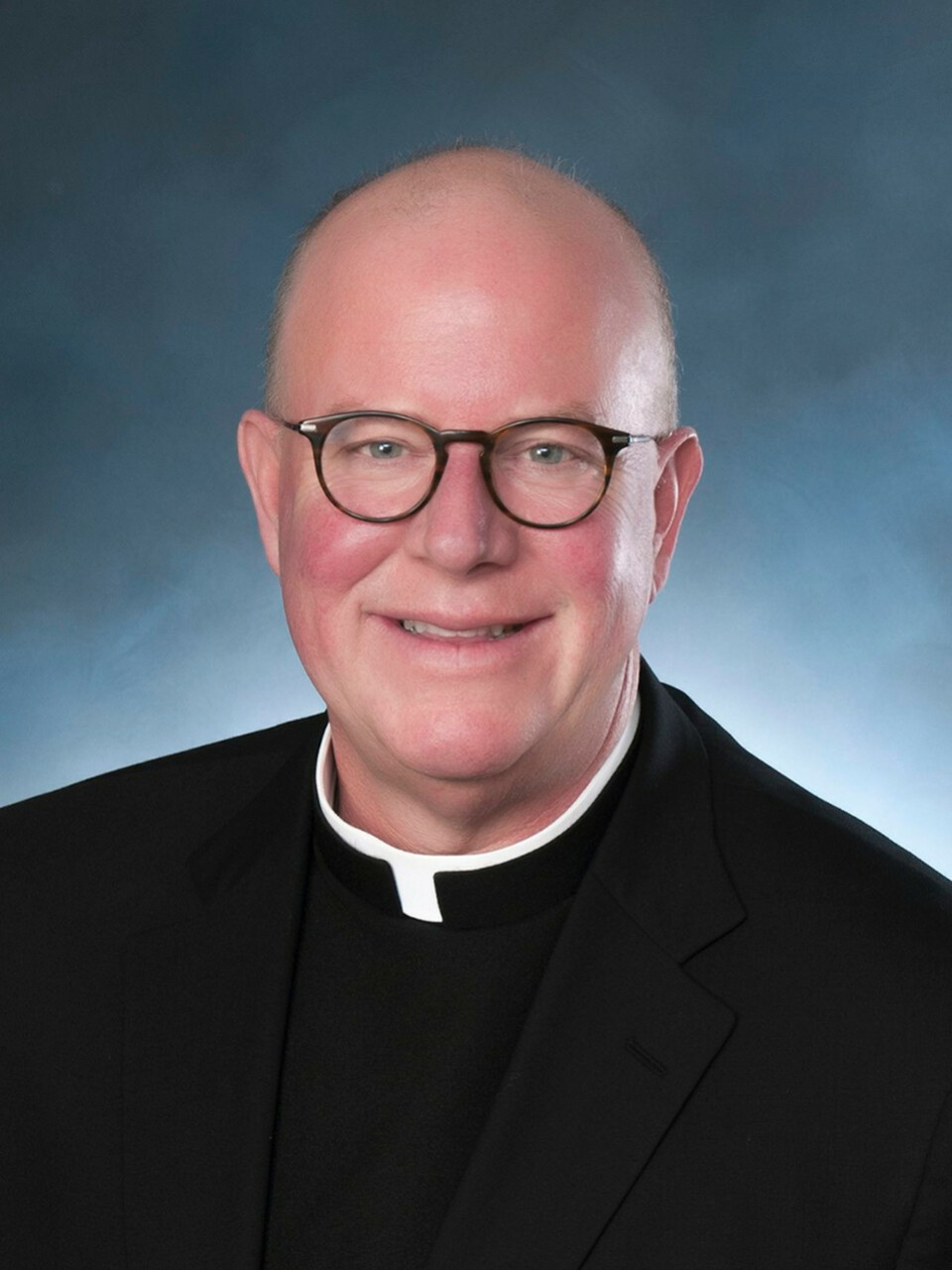 Tuesday, November 30, 2021, 7:00 PM - 9:00 PM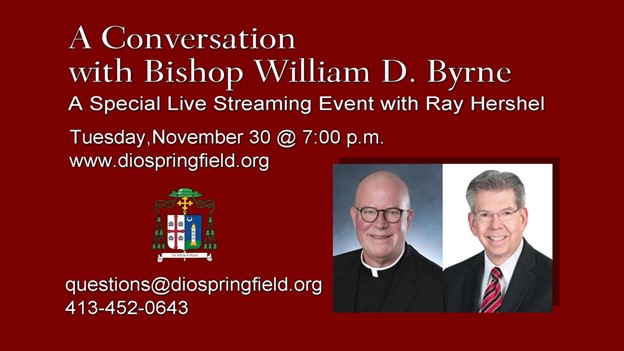 On Tuesday November 30 Bishop William Byrne will sit-down with veteran news reporter, Ray Hershel and discuss his first year as Bishop of Springfield. This special live webcast will stream at 7pm Nov. 30 on www.diospringfield.org and will be repeated in its entirety on the Dec. 4 edition of "Real to Reel."
Bishop invites and welcomes questions, you can participate by submitting questions up until Monday, Nov. 29 at or by calling 413 452-0643.