OPEN PANTRY: Next week please bring MACARONI & CHEESE...Thank you!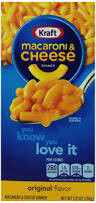 FOOD PANTRY IS LOW THIS MONTH.
Gift cards to Big Y and Stop & Shop are always needed.
We are deeply appreciative of all your love and support for those who have less!
In the last several months, we have noticed that the food donations coming in for our Pantry have been expired, or are random items that we cannot use. If you are dropping off a food donation, please be sure to check the dates.
We are looking for items recently purchased. We have had to purge a great amount of food that has come in with expiration dates that are several years old, which takes up extra time and man power, and we cannot use this food.
Thank you very much.
With love, Beth